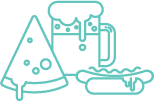 SERVING UP APPAREL




SOLUTIONS SINCE 'O1



OUR ONE STOP SHOP IS THE ULTIMATE SOLUTION FOR ALL YOUR UNIFORM NEEDS
TO CHANGE AN INDUSTRY WITH SIMPLE, YET UNIQUE, UNIFORM SOLUTIONS.

20+ IN HOUSE SERVICES

We're not limited by the usual restraints of uniform suppliers.  With over 20 in house services, we're able to accomodate any time line or requests…no matter how unusual they may be.  View Our Services

MANAGEMENT TOOLS

Manage your uniform program with ease.  Never overspend with 100% visibility, quick report generating, and a daily oversight on all orders. Learn More

24/7 ACCESSIBILITY

You don't stop, neither do we. Our Department Stores are open for order 24/7 – 365. You never have to leave the Fire House to place or pick up your order.
FLEXIBILITY

Our platform is built without restrictions so that we can develop your program exactly to your needs.  No request is too big (or odd) for the folks here at UAS.

LIVE SPEC BOOK

Avoid the mistakes.  Our online platform is a living, ever changing, always accurate spec book for your uniform program. Never deal with incorrect specs again!

ENDLESS POSSIBILITY

UAS doesn't stop at just being a uniform provider. Our array of services allow us to help you with additional needs such as equipment purchasing, local fundraisers, and branding.

IF SERVICE IS KING, THEN IT SHOULD
DRESS ACCORDINGLY
Listen
We don't only listen to your needs, we listen to your problems.  By understanding the past and present ups and downs of your uniform program, we are able to develop a game plan that fits your department just right.
Conceptualize



We'll present you with a game plan that aims to solve your uniform woes.  If we can't solve your daily issues, we'll tweak the game plan until it suits your needs.  Gone are the days of incorrect product specs and hard to generate reports for management!
Develop
Your specs and program needs will get woven together by our Creative Team to develop your very own, online uniform website.  With a unique URL and  official logos and graphics, your site doesn't only solve your problems, but looks pretty all at the same time.
Deliver
Now that your site is live, you can kick back and let our production team handle the rest.  Every order goes through our 6 pt star service program, ensuring that orders get shipped on time, without issue, and of the highest quality.
SEE WHAT THE INDUSTRY IS SAYING ABOUT UAS



UN-EDITED REVIEWS FROM REAL CUSTOMERS
Finally in this century!
Jeff P says: We have signed on and will soon be up and running. I am so looking forward to the ability to order, track, and inventory my departments uniform needs. Pride in the uniform starts with our vendor taking the same pride we are trying to instill in our members.
Night and day compared to our old vendor
Aron G says: This was my first visit to Unique Apparel and it went as smooth as possible! The reason for my visit was for a fitting. I was a bit late but I was welcomed right away and we got down to business. The girl that helped me was friendly and thorough. I was in and out within 20 minutes. Night and day comared to the experience with our old vendor…thank you!
New Client
William L says: We listened to the "sales pitch" and realized we were already behind the rest of the area departments because we were still ordering things from 4 different vendors. The 1 stop shop is amazing and the best part they are cheaper than the 4 different vendors I was using! All around GREAT EXPERIANCE!
Cool system…
Eric S says: This is a cool way to order uniforms. I got fitted and then ordered my uniforms right at their computer. I was in and out in about 20 minutes. Awesome…
Why aren't they all like this?
Patrick O says: Great process, great place, great guys, great service.
Fitting Appointment
Scott E says: A very pleasant experience. The staff was very friendly and very professional. The items that I had requested to try on were out and waiting for me.